June 17, 2013
As we get closer and closer to the summer months, more people want to start improving their body image.  Shorts, skirts and tank tops leave little option for covering any 'flaws' and many begin setting goals for how they'd like to change their body.
This article was posted a week ago and I was interested to see the response.  Many supported the article and others were very offended.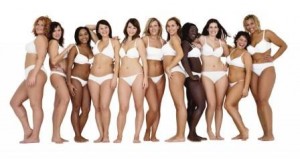 I read it and although I agree with some aspects, it does not account for genetic factors and individual differences. It is definitely true that some people have it a lot easier than others. They were born with better genetics, stronger metabolism, less fat cells etc.
Before setting any type of weight loss goal, it's very important for you to examine your genetics and to understand that fat loss is dependent on your genetic breakdown. 
Many researchers believe that approximately 50% of fatness is genetically determined.   Read more on Improving Your Body Image…