January 26, 2014
Achieving Your Goals and Dream Life – Step Nine
We have moved on to Step 9 of your mission to achieve your goals and dream life, but first you may want to view the previous steps:
Now For Step Nine: Be An Inspiration to Others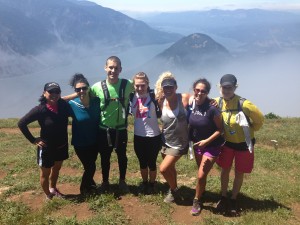 I feel very confident that when you focus on helping others and inspiring others to live their dream life, it makes it easier to achieve your goals.
For example, maybe you're one of the lucky few fitness fanatics?  You have no problem getting up every morning and getting to the gym for your workout or your early morning run.  You've been exercising for years and couldn't imagine ever quitting.  When you're on vacation or on a business trip, you always book at a hotel that offers a fitness gym so you don't get off track.  You exercise 5 plus times per week and it's never a problem and in fact, sometimes, you have to really discipline yourself to take a rest day.  Sedentary, couch potatoes watch you with envy wondering how you do it!
Were you always so disciplined?  Probably not.  Think back to when you first started exercising.  Do you remember how it felt?  You may have felt a little awkward or clumsy.  You may have been really stiff and sore the next day.  It may have taken you a little while to get into a routine and feel comfortable with what you were doing.  You may have hated every second of every workout!
When did exercise change from a chore to a necessity, to a desire? When and how did you get hooked?  As personal trainers, it's our job to get new clients to the point where they've caught the exercise "bug".  This is when clients stop complaining about how much exercise hurts and how difficult it is to stick to their program and instead, start commenting on how exercise makes them feel so good and how they find they need exercise to de-stress, find energy or be more productive at work.
Unfortunately, most people never get hooked on exercise. 
They give up before Read more on Achieving Your Goals and Dream Life – Step Nine…