October 31, 2016
HAPPY HALLOWEEN!!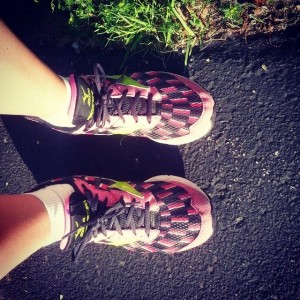 We recently had Michael Baer from ReBound speak to our clients about the importance of the health of your feet. Your feet are the foundation to all of your movements. We stand and walk on them all day long, we run on them, jump on them, they propel us forward, and they absorb impact. During impact movements, the muscles of your feet and lower limb absorb the forces of up to three times your body weight.  So let's say you weigh 150 pounds, that's 450 pounds of force with each stride!  So it's clear that the foot is important but very few people actually work on strengthening their feet and even though it's one of the most important areas to train, it's the most neglected!  Here's some tips to conditioning your feet and many you can do anywhere…meaning no extra time to do them!
Exercises for your FEET:
Since most of us wear shoes all day long and many women wear shoes that keep their feet in a very tight, constricted position all day long, our feet become very rigid. But our feet are designed with multiple joints and have the ability to articulate like our hands – just look at someone who has lost the use of their hands and they quickly adapt the ability to use their feet to write, eat, and perform various other daily tasks usually done by the hands. So the message is, we need to make an effort to increase the movement and functionality of our feet.
Read more on Your Feet Are Your Foundation To All Movements…