Releasing Muscle Aches and Pains
About a week ago we had a couple thousand gals participate in the Girlfriends Half Marathon to benefit the Susan G. Komen for a Cure and the KearneyBreastCenter.  So we've got a number of ladies feeling a little stiff, myself included!   I thought this would be a perfect opportunity to discuss different techniques I use when I'm feeling sore.
Prevention:
The best way to treat extreme muscle soreness is to prevent it in the first place.  You'll experience the greatest amount of stiffness when you are doing something new and/or at a higher intensity than you're used to.  So if you ease into any new activities and make sure you train and progress correctly, you should minimize the amount of soreness you experience.
Cold treatment, elevation and anti-inflammatories: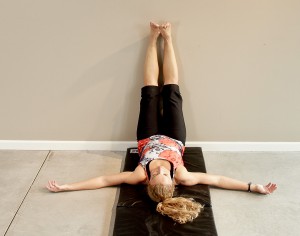 We experience stiffness due to the body's inflammation response.  If you've done a little too much, your body will send blood flow and nutrients to the affected area to help heal the tissues.   Read more on Releasing Muscle Aches and Pains…