Our annual 6 week Spring Makeover Challenge allows our clients to participate in a fun, friendly team competition to help them shed that extra winter layer that most of us put in during the cold, dark rainy days.  Each of our trainers recruit team members and we all compete against each other to see who can ramp it up the most and achieve the best results.  There's nothing like a little peer pressure to get you to do what you need to do to reach your goals.
Although the principles to fat loss and healthy living are pretty simple, each trainer has a different approach to encourage his or her team to adhere to the program and win.  This year, I am sharing each team's approach so that you can follow along from home.  Feel free to adhere to just one trainers' program or mix it up and try each approach and see which one works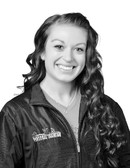 best for you. So far in this series, I've shared with you 5 different approaches to maximizing weight loss. You can review past articles HERE.
Today, I am sharing with you Lacy Aregger's approach to fast and effective fat loss. Lacy holds an Associates in Applied Science for Fitness Training with Honors and is a NSCA Certified Personal Trainer and a Power House!
Rules for Successful Weight Loss:
Water – Drink half your body weigh in ounces each day, plus an additional 20 ounces with each hour of exercise.