Achieving Your Goals and Dream Life – Step Four
Realizing Your Potential
After working in the fitness industry for 25 years and helping people achieve their goals, I have discovered that there are common traits that exist between those who succeed and those who struggle.  So far we've shared the importance of writing down your goals and action steps and creating a map for your life, the critical act of moving your body and last week, we reviewed the key to eating healthy so you have the energy to reach for your dreams.
After all, what good is it to be achieving goals if you don't feel good enough to enjoy your life!
Today, we move on to Step Four: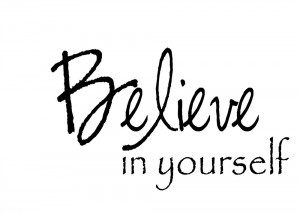 Realizing your potential.  Achieving your dreams means you have to believe in yourself.  You can't set self-imposed limits on who you are, who you can become and what you can do.  You've probably heard the saying
"If you believe you can or believe you can't, you're right!" 
Dreams happen first in the mind so if you dream small, you will achieve small but if you dream big, you will achieve big and great things!
I learned this lesson through one of my clients Rick Hansen, a famous Canadian.  When Rick was 16 years old, he was in a car accident and suffered a spinal cord injury losing the use of his legs.  Initially he went through a phase of anger, depression and resentment.  But at one point,
he had to make the personal decision to either focus on Read the rest of Achieving Your Goals and Dream Life – Step Four