Choosing the right activity to get fit is important and now that spring is here, days are longer and many of us have a renewed sense of energy….so instead of just jumping into something, take a moment to consider which activity might be the one that you actually stick to for the long term.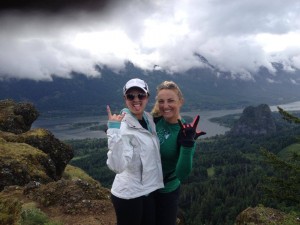 The most important consideration when deciding which activity will be your primary activity of choice is deciding which activities interest you the most and that you really believe you could do on an ongoing basis.
The best activity in the world is the one you actually do regularly! 
If I told you that running was the best way to get in shape but you hated running, you probably would not stick to the program very well and would probably experience very limited results.  So, you really need to examine your interests.  For example, if you prefer to exercise outside, running through trails or hiking may be your answer.  If you prefer indoors, you might enjoy the energy of fitness classes, resistance training or working out on a Treadmill so you can be distracted by a magazine or TV.  If you like to exercise in groups, fitness classes or a walking, running or hiking club may help you stick to your program.  If you are a solo exerciser, your own individualized program may offer the solitude you are looking for.  It is important to determine the perfect-fit, custom-designed program that will facilitate your efforts.
Here are some questions to help you design a program that is going to work for you: