Kids are back to school soon.  Yahoo!  Oops, did I say that out loud?! 🙂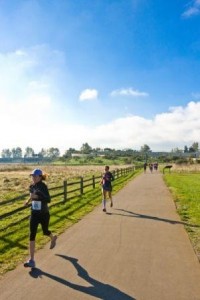 September is a very busy time in the fitness industry, only second to New Year's Resolutions.  Summer holidays are over, school is back in session and now it's time for YOU!  Take advantage of this natural tendency to turn over a new leaf, so to speak, and let's get aggressive with your health and fitness program. 
Nutrition:
Summer time BBQs, S'Mores by the camp-fire and ice cream treats can tend to pack on a few extra pounds over the summer encouraging many to feel ready to get back to eating super healthy and watching what they eat a little more closely. Read the rest of Fall Back Into Fitness, Fall Back Into YOU!