I am writing this article flying at 30,000 feet on my way to Washington DC for the IDEA Personal Training summit. I woke up yesterday with a very sore throat and thought it would be a great opportunity to talk about exercising when you're sick.
So…should you exercise when you're sick?!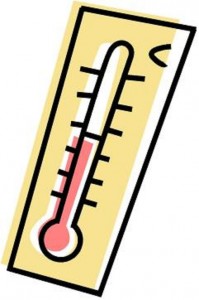 We're deep into the cold and flu season and if you haven't caught a bug yet you no doubt have friends, family or colleagues who may be sending germs in your direction. The question is – can you keep exercising when you're sick?  Although more research is needed in this area, the general guideline is that if you have symptoms of a common cold with no fever and all your symptoms are above the neck, moderate exercise like walking should be ok. However, if your symptoms include fever, extreme tiredness, muscle aches or swollen lymph glands, you should refrain from exercise until you get better. When you do start exercising again, progress slowly and gently. And keep in mind, even if you do have to take a few days off because you're feeling under the weather, it really won't make that big of a difference to your overall fitness level if you're consistent with your program the rest of the time.
Are you being lazy or do you need the rest?