Achieving Your Goals and Dream Life – Step Three
So far we've discussed the importance of 1st step, writing down your goals for all areas of your life and taking action and 2nd step, getting physical so you feel great and have the energy to achieve great things.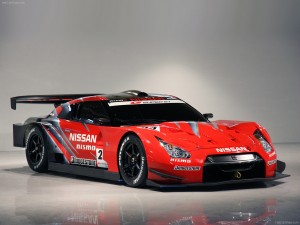 Today, we discuss the 3rd Step to achieving your Dream Life – Eating like a Champion.  To reiterate, it's difficult to live your dream life, if you don't feel good.  Think of your body like a high performance race car.  You've got to fuel it correctly if you want it to perform and function optimally.
There really is no trick to eating well.  It's stuff we have all heard before.  Drink lots of water.  Consume a high level of fruits and vegetables.  Eat a balanced diet. Minimize alcohol and sugar intake.  Control your portion sizes.  But there seems to be a gap between knowing what to do and actually adhering to these simple guidelines.  There is no special grapefruit, cabbage, Low-protein or High-protein diet or pill that will get you the results you want quickly.  And knowledge alone is not power!  We all know what we have to do!  It is finding the motivation and inspiration to make and adhere to very small changes in our nutrition plan that will facilitate success. Finding the motivation to stick to a healthy nutrition plan day-in-day-out is all it takes.  Here's the good news – you don't have to starve yourself and you don't have to limit your diet to bean sprouts and broccoli.
With nutrition, the very small changes to your eating habits will often bring about big differences.  The new habits just need to be consistent and ongoing on a long-term basis.  Perhaps start with one area at a time.  Once you have that habit mastered, tackle the next nutrition goal.  One step at a time and soon your diet will provide you with all the nutrients necessary to reaching your personal best.
The bad news is that it's a lot easier to put the calories in than it is to take the calories out.  Think of it this way.  How long does it take to burn 1000 calories?  About 90 minutes of exercise or 10 miles of running!  How long does it take to consume 1000 calories?  In about 5-10 minutes!  So nutrition is at least half the battle!
Bottom Line: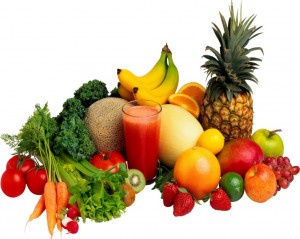 Whether you commit to a plant based, raw food, Paleo, modified vegetarian or any other type of dietary approach, we can all agree that we need to eat foods that are nutrient-dense, calorically inexpensive and that suppress our appetite.  Foods that you give you the best bang for your buck, so to speak!  To summarize, these critical foods are:
Fruits & Vegetables
Beans & Legumes
Lean Meats/Poultry/Fish or other non-meat, high protein choices (Tofu, quinoa)
Whole grains or non-grainy, high carbohydrate options (ie sweet potatoes, quinoa)
In contrast, you will need to avoid foods that are nutrient-poor, calorically expensive and stimulate your appetite.  These include processed foods such as candy, chocolate, fast food, muffins, chips, cookies, pastries, soda….foods packed with salt and sugar and preservatives! Read the rest of Achieving Your Goals and Dream Life – Step Three