The old adage "use it or lose it" appears to ring true in almost all areas of your general health and fitness. You just can't store the benefits associated with a healthy lifestyle. Here are some areas that may be affected by neglect:
Cardio-Respiratory Fitness: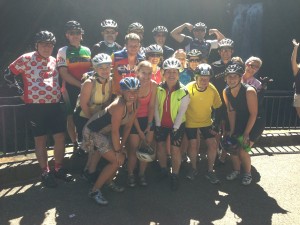 If you don't challenge your heart, your aerobic capacity will definitely decrease with time and unfortunately, it becomes a vicious cycle.  You don't exercise so you get out of shape, then daily activities start to become more challenging so you start to look for ways to make movement easier ie take the elevators and escalators instead of stairs, park closer, sit more, drive more etc.  Then your cardiovascular fitness deteriorates even further, you're huffing and puffing more and starting to move even less because it's uncomfortable. So stop the cycle and start moving your body and challenging your heart.
For those of you who do exercise regularly and find yourself out of your routine for whatever reason, generally, after only one or two weeks of complete inactivity, significant reductions in cardio-vascular fitness can be measured. It seems to be the fitness component that is affected first by a lapse in training. But the good news is Read the rest of Use It Or Lose It