Pitfalls to a Healthy Lifestyle – Change Your Mind and Change Your Body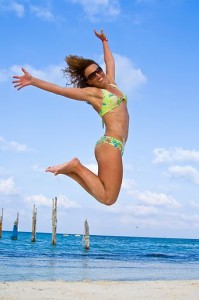 Succeeding with your health and fitness program often requires a change in mindset. Sometimes even when you have intentions of doing the right thing, if you have the wrong attitude about it, it can slip you up!
See if you find yourself in any of the following pitfalls to a long-term health and fitness program:
'All or nothing' Phenomenon: 
You are scheduled for a 60 minute workout but something comes up and you cannot get to the gym for the allocated time.  You scrap the workout and decide you will try to fit it in tomorrow.
You have decided to eat healthier but one day you slip a bit at lunch and have a chocolate bar.
You decide that since you have already failed for the day, you might as well throw in the towel and indulge in a few cookies, a bowl of ice cream and a bag of chips.
Tomorrow is another day.
Can you see how this "all or nothing" approach works against you?